MaidaVale [Heavy Blues] & Alpha Nord [Krautrock] @Dorfschänke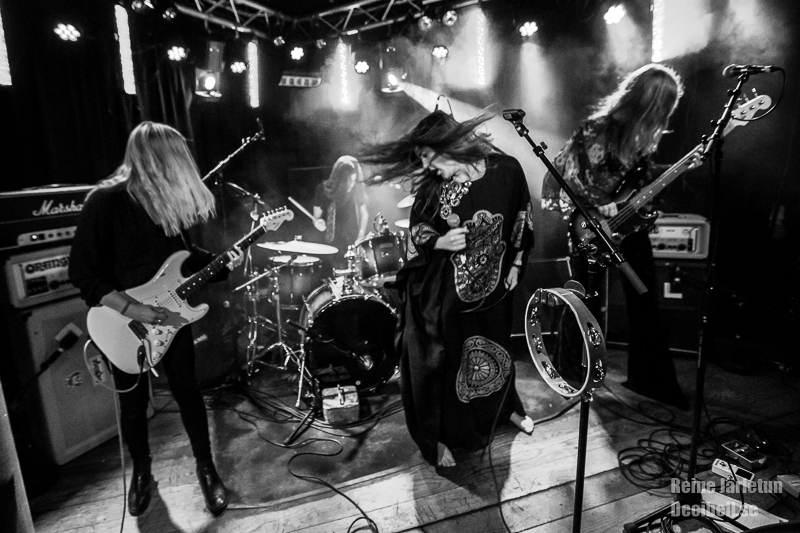 Tickets available here or at your local Eventim selling point!
Free entry for PsyKA sponsor members. Read more about here: http://psyka.de/membership
Free entry for all Kickstarter Backers of Vinyl-Preorder: ALPHA NORD – Live at PsyKA Festival Vol. 3
MaidaVale (Heavy Blues/Psych Rock, Fårösund/Sweden)
MaidaVale, the Swedish four-piece with influences ranging over decades, have created a sound based in the late 60's/early 70's music scene. With a modern take on blues rock, the band have captured many audiences with their heavy and psychedelic vibes, and developed into a highly acclaimed live act with the ability to spellbind and enthrall audiences. Anybody who has seen MaidaVale at their last show in Karlsruhe in 2016 will know what I am talking about. Don't miss this experience!
In August 2016, MaidaVale released their debut album 'Tales of the Wicked West' on 'The Sign Records'. In February and March 2017, they will have a big tour through Europe, including a show in Karlsruhe.
⇨ https://thesignrecords.bandcamp.com/album/maidavale-tales-of-the-wicked-west
Alpha Nord (Krautrock, Karlsruhe)
ALPHA NORD (fka L.A.Sued) is the collaboration of 4 friends who share in the thrill of improvisational music. Every show brings a new experience and will include the diverse influences and experiences of each individual. No one knows where the music will go and that is part of the excitement. From psych to kraut and all you can imagine be prepared for a dynamic and always interesting show.