Ruby The Hatchet [Heavy Psych] & Einseinseins [Spacekraut] @Dorfschänke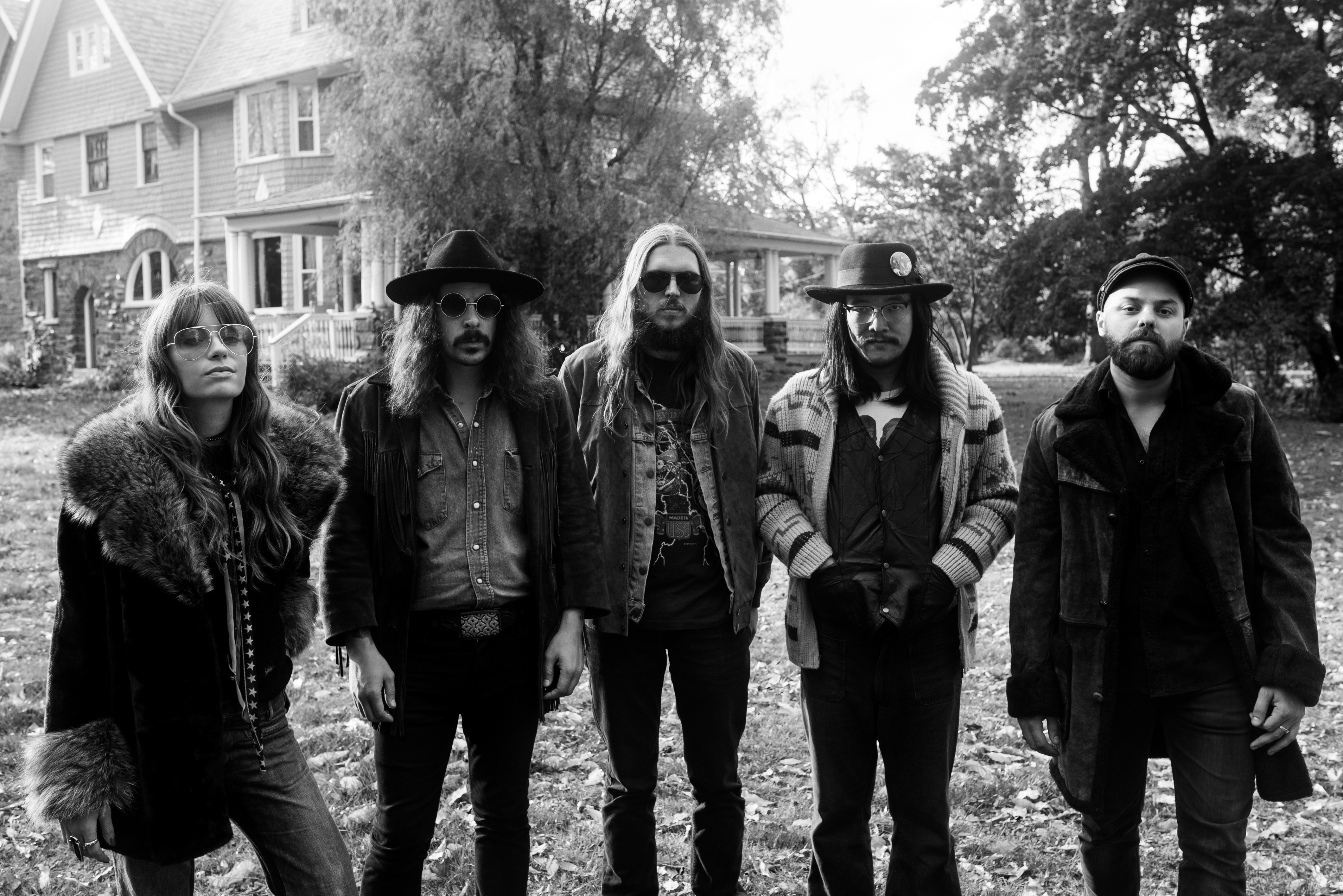 PsyKA and PsyKa Records presents…
– Ruby the Hatchet [Heavy Psych, Philadelphia/US]
…..https://youtu.be/iVR6nqEshyc
…..https://youtu.be/1PSJ-cciB7Q
…..https://youtu.be/B_ydqzvyShg
– Einseinseins [Spacekraut, Berlin]
…..https://youtu.be/1PSJ-cciB7Q
…..https://youtu.be/JvPj9a9nG8w
Tickets available here: http://psyka.de/tickets#etickets
Ruby the Hatchet [Heavy Psych, Philadelphia/US]
Heavy psych rockers RUBY THE HATCHET from Philadelphia/US are one of heavy music's finest on-the-rise bands. Evoking a decade's worth of growth and maturity in just a few short years, the genesis from the band's 2011 self-titled EP to present day has been nothing short of stunning. Forming after a series of New Jersey basement practices, this doomy quintet strikes a perfect balance between psych density and metal grandiosity, possessing an organ-driven Deep Purple groove, wailing female vocal harmonies and fuzzy guitar and bass tones that are nostalgic, but modern day.
Live intensity and tightness is paramount for these in-the-pocket groovers who not only write together, but live together. RTH conjures occult-flavored hard rock with hypnotic and mythical lyrics, resulting in a witchy brew of wild and ominously dark sounds.
"chock full of retro riffage suggesting a lifelong obsession with Cream, Zeppelin and Sabbath. And singer Jillian Taylor has the powerful, howling vocals you need to really deliver on this kind of stuff." -BROOKLYN VEGAN
"mid-paced, psychedelic riffs, soaring vocal harmonies and atmospheric organ…think Black Sabbath coupled with Alice in Chains and lots of cough syrup." -REVOLVER
Einseinseins [Spacekraut, Berlin]
Since their home planet ĬİĨ was destroyed due to war and wasteful exploitation of resources, 111 found refuge on the blue planet called Earth. That is where they have been hiding, adopting the way earthlings look, their behavior and customs. Unfortunately, 111 quickly recognized that human behavior threatens Earth's existence. Hence, 111 use the medium music to radiate their cosmic sounds into the depth of space, to contact survivors of their home planet ĬİĨ. Additionally, they use encrypted sound waves to alternate human behavior in hope to avert a dawning apocalypse. They come in peace!