PsyKA Festival Vol. 4
April 22, 2018

This event on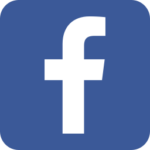 Info
🇩🇪 Am 14. und 15. September 2018 setzen wir die PsyKA Festival Reihe fort. Die 4te Ausgabe des Underground-Musikfestival findet im Walhalla Karlsruhe statt. 12 Bands aus den Bereichen des Psychedelic/Acid, Space, 60/70-Retro, Post, Stoner und Progressive Rock auf die Bühne. Ein psychedelisches Erlebnis!
Hier geht es zum Facebook Event!
🇬🇧 The PsyKA festival series continues on September 14 and 15, 2018. The 4th episode takes place at the Walhalla Karlsruhe. 12 bands from the psychedelic/acid, space, 60/70-retro, post, stoner and progressive rock genres. A psychedelic experience!
Follow this link to the Facebook event!
Tickets
🇩🇪 Das 2-Tages-Ticket als Hardticket ist ausschließlich im Vorverkauf über PsyKA Records erhältlich. Tagestickets gibt es bei Eventim.
🇬🇧 2-day-tickets (hardtickets) are available through our ticket presale only: PsyKA Records Store. Single-day tickets are available from Eventim.
Lineup – Day 1 (Friday, 14.09.2018)
Lineup – Day 2 (Saturday, 15.09.2018)
Festivalgelände / Festival Area
Unterkunft / Lodging
🇩🇪 Wir empfehlen euch rechtzeitig ein Hotel in der Nähe des Festivalgeländes zu buchen. Alternativ stehen auch Betten in einer Pension oder in einem Hostel zur Auswahl. Die Karte unten hilft euch dabei eine entsprechende Unterkunft zu finden.
🇬🇧 We suggest to book a hotel room or guestroom near to the festival area. The map below may help you to find a suited lodging.
🇩🇪 Wer preisgünstigere Varianten sucht kann auch versuchen über Vermittlungsdienste wie Couchsurfing eine Übernachtungsmöglichkeit in Karlsruhe zu finden. Dieses Jahr können wir leider KEINE Übernachtung in der Halle anbieten.
🇬🇧 If you prefer a cheaper choice, you can try the Couchsurfing service to find an accommodation option in Karlsruhe. Please notice that we can not offer you to spend the night at the venue this time.
Anfahrtsbeschreibung / Route Directions
🇩🇪 Bei Anreise mit dem Pkw wird empfohlen am Hauptbahnhof zu parken. Es bietet sich der Parkplatz P6 in der Fautenbruchstraße an, sowie alternativ P5 in der Schwarzwaldstraße. Zu Fuß ist man dann ca. 15 Minuten unterwegs. Mit Straßenbahn oder Bus ab Hauptbahnhof bleibt ein Fußweg von 8 Minuten. Für den kürzesten Weg ist das Parkhaus in der Luisenstraße ideal, mit einem Fußweg von 5 Minuten. Jedoch ist dieses deutlich teurer und es sollten die begrenzten Öffnungszeiten bis 0 Uhr beachtet werden.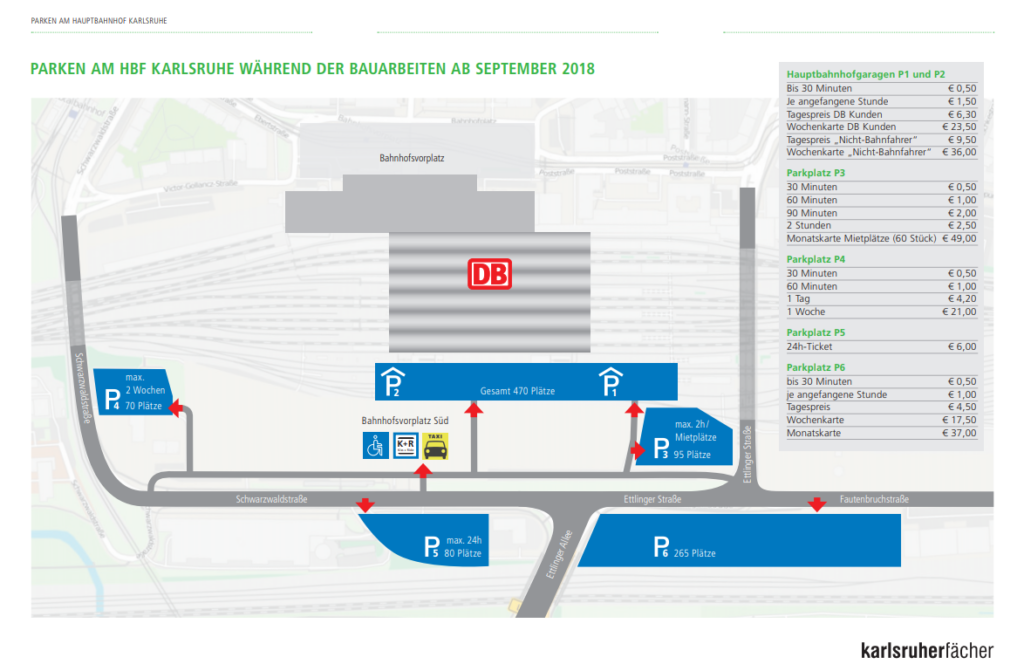 🇩🇪 Anreise mit ÖPNV ist über die Haltestelle Tivoli oder Werderstraße möglich. Die Haltestelle Augartenstraße ist bedingt durch Bauarbeiten nur mit Bussen erreichbar! Der Fußweg zur Augartenstrasse 27 dauert ca. 8 Minuten. Weitere Infos und Fahrplanauskünfte erhaltet ihr unter kvv.de
Running Order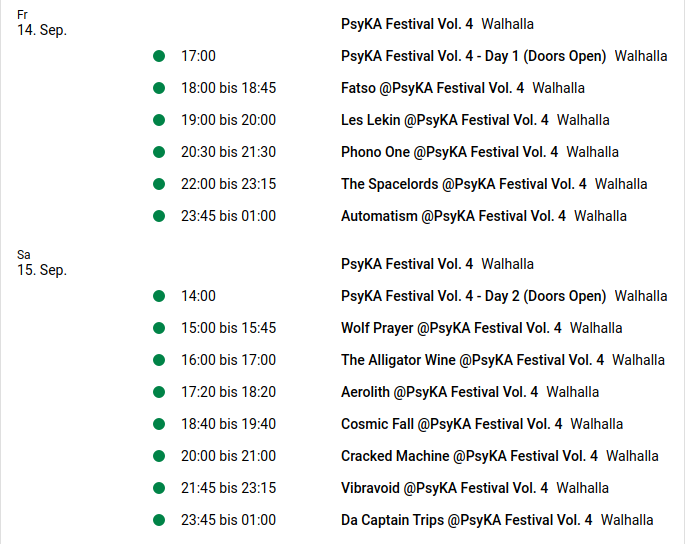 Export calendar to your device (ICAL)
Playlist
Vergangene Festivals / Past Festivals
• PsyKA Festival Vol. 3
• PsyKA Festival Vol. 2
• PsyKA Festival Vol. 1