PsyKA Festival Vol. 4
April 22, 2018

This event on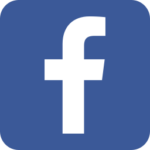 Info
🇩🇪 Am 14. und 15. September 2018 setzen wir die PsyKA Festival Reihe fort. Die 4te Ausgabe des Underground-Musikfestival findet im Walhalla Karlsruhe statt. 12 Bands aus den Bereichen des Psychedelic/Acid, Space, 60/70-Retro, Post, Stoner und Progressive Rock auf die Bühne. Ein psychedelisches Erlebnis!
Hier geht es zum Facebook Event!
🇬🇧 The PsyKA festival series continues on September 14 and 15, 2018. The 4th episode takes place at the Walhalla Karlsruhe. 12 bands from the psychedelic/acid, space, 60/70-retro, post, stoner and progressive rock genres. A psychedelic experience!
Follow this link to the Facebook event!
Tickets
🇩🇪 Für das Festival sind ausschließlich 2-Tages-Tickets (Hardtickets) im Vorverkauf erhältlich. Hier geht es zu unserem Shop: PsyKA Records Store.
🇬🇧 2-day-tickets (hardtickets) are available through our ticket presale: PsyKA Records Store
Lineup – Day 1 (Friday, 14.09.2018)
Lineup – Day 2 (Saturday, 15.09.2018)
Festivalgelände / Festival Area
Unterkunft / Lodging
🇩🇪 Wir empfehlen euch rechtzeitig ein Hotel in der Nähe des Festivalgeländes zu buchen. Alternativ stehen auch Betten in einer Pension oder in einem Hostel zur Auswahl. Die Karte unten hilft euch dabei eine entsprechende Unterkunft zu finden.
🇬🇧 We suggest to book a hotel room or guestroom near to the festival area. The map below may help you to find a suited lodging.
🇩🇪 Wer preisgünstigere Varianten sucht kann auch versuchen über Vermittlungsdienste wie Couchsurfing eine Übernachtungsmöglichkeit in Karlsruhe zu finden. Dieses Jahr können wir leider KEINE Übernachtung in der Halle anbieten.
🇬🇧 If you prefer a cheaper choice, you can try the Couchsurfing service to find an accommodation option in Karlsruhe. Please notice that we can not offer you to spend the night at the venue this time.
Anfahrtsbeschreibung / Route Directions
Running Order
Playlist
Vergangene Festivals / Past Festivals
• PsyKA Festival Vol. 1
• PsyKA Festival Vol. 2
• PsyKA Festival Vol. 3